Sorry for the lateness, school is really taking a toll on me and my fandom. Anyways I'll be posting all parts here for easier viewing and completion.
Acchan is releasing a batch of PBs. It's a 3 part series taken in different locations. The first is in Hawaii, second in Tokyo and third in New York. Gotta say Acchan is looking sexy in those. Haven't bought parts one and two? Buy them now, and preorder part 3.
Shinoda Mariko will also be releasing her 3rd PB. And it's also taken in Hawaii. Title is still subject to change but as of now it's titled [Shinoda Mariko Photobook].
Not wanting to lose out, Matsui Jurina of SKE48 will also be releasing a PB! Isn't she too young for this? Anyways its priced at 3,990 yen and it's 96 pages long. Kinda expensive. Title at this point hasn't been revealed yet. I wanna see how this goes. Will she be in bikinis and such or will it be more of casual wear?
More after the jump
Maeda Atsuko 2nd Photobook [Acchan] (あっちゃん) in Hawaii
Release date:
25 Febuary 2010
Price:
1200yen
Buy here:
HMV:
http://www.hmv.co.jp/en/product/detail/3738388
CD Japan:
http://www.cdjapan.co.jp/detailview.htm ... OBK-692451
Amazon:
http://www.amazon.co.jp/dp/4087805557
Maeda Atsuko 3rd Photobook [Maeda Atsuko] (
前田敦子
) in Tokyo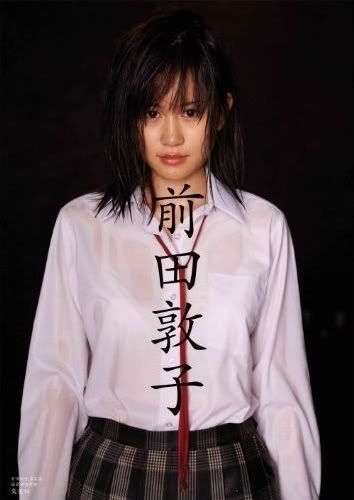 Release date:
26 April 2010
Price:
1200yen
Buy here:
HMV:
http://www.hmv.co.jp/en/product/detail/3800055
CDJapan:
http://www.cdjapan.co.jp/detailview.html?KEY=NEOBK-742034
Amazon:
http://www.amazon.co.jp/dp/4087805611
Maeda Atsuko 4th Photobook [ATSUKO] in New York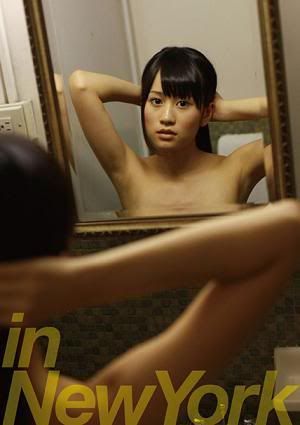 Release date:
07 June 2010
Price:
1500yen
Buy here:
HMV:
http://www.hmv.co.jp/en/product/detail/3835132
CDJapan:
http://www.cdjapan.co.jp/detailview.html?KEY=NEOBK-762422
Amazon:
http://www.amazon.co.jp/dp/4087805565
Shinoda Mariko 3rd Photobook [Shinoda Mariko Photobook]
Release date:
02 July 2010
Price:
1400yen
Buy Here:
HMV:
http://www.hmv.co.jp/en/product/detail/3821843
CDJapan:
http://www.cdjapan.co.jp/detailview.html?KEY=NEOBK-755713
Matsui Jurina 1st Photobook [TBD]
Release date:
01 September 2010
Price:
3,990yen
Buy Here:
HMV:
http://www.hmv.co.jp/en/product/detail/3824050
CDJapan:
http://www.cdjapan.co.jp/detailview.html?KEY=NEOBK-758059
(Credits to Makistar, Lariemeeva, z3144228, Silver Rain)