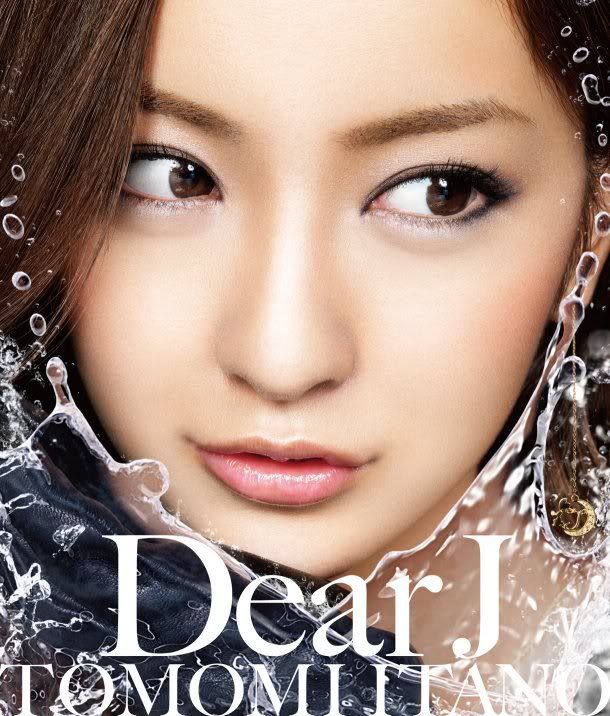 1st generation
AKB48
member
Itano Tomomi
is due to release her first solo single
[Dear J]
on
January 26 2011
, produced by Akimoto Yasushi. The details that are available now is that there would be a total of four different versions namely: Version A, Version B, Version C and one Theater version. Other than the opening track, the disc contents would be different for each version.
This is not the first time Itano is singing out of
AKB
. The first was
Summer Lips
, sung by a group of the same name which consisted of
Tomotomo
(Itano Tomomi and Kasai Tomomi). After that was a solo gig as
Gyaruchin
with
Shiny Summer ~Tomo no Natsu~
. Next was
Queen & Elizabeth
, another pairing with
Kasai Tomomi
, promoting
Kamen Rider W
with their song
Love Wars
.
Dear J
is however
Itano Tomomi
's first single as herself.
All promotion of
Dear J
would be handled by
Samantha Thavasa Japan Limited
which aims to combine music & fashion. Itano Tomomi, known as the fashion leader inside AKB, should find this job simple.
So far, we have heard Itano in a lot of songs. To me
Shining Summer
was a song that put her in better light with the upbeat tune and fast moving rhythm it seemed to match her image better. Am looking forward to her dancing! However, I have listened to a radio rip of
Dear J
. Well, basically there is a lot of auto-tuning and synth going on and making it sound like
Itano
lost her original voice. Perhaps the company did not trust or want to sell her singing talent anymore or rather market it with fashion&music in mind. (kieyuku was the one said that. poor
Tomochin
;__;)
Oh and one more thing. In the Theater ver of
Dear J
is the song
Tsundere
. Originally from
Team A 5th Stage [Renai Kinshi Jourei]
, it was led by
Itano
with
Kitahara Rie
and
Sato Amina
accompanying. However the one in the Theater ver. will be sung by
Itano
and the rest of
Nattou Angels Z
. That is
Ishida Haruka
,
Nito Moeno
and
Sato Sumire
.
Dear J
Release Date: 26 January 2011
Price:
Type A/B/C: 1600yen
Theater ver: 1000yen
Dear J (Type A)
[CD]
01. Dear J
02. TUNNEL
03. Dear J (off vocal)
04. TUNNEL (off vocal)
[DVD]
01. Dear J PV
02. Tomomi Itano Collection -Special Movie-
Dear J(Type B)
[CD]
01. Dear J
02. Stay by my side
03. Dear J (off vocal)
04. Stay by my side (off vocal)
[DVD]
01. Dear J MUSIC CLIP
02. Tomomi Itano Interview -Special Movie-
Dear J (Type C)
[CD]
01. Dear J
02. Thank you
03. Dear J (off vocal)
04. Thank you (off vocal)
[DVD]
1. Dear J PV
2. Making of Tomomi Itano -Special Movie-
Dear J (Theater)
[CD]
01. Dear J
02. Tsundere!
03. Dear J (off vocal)
04. Tsundere! (off vocal)